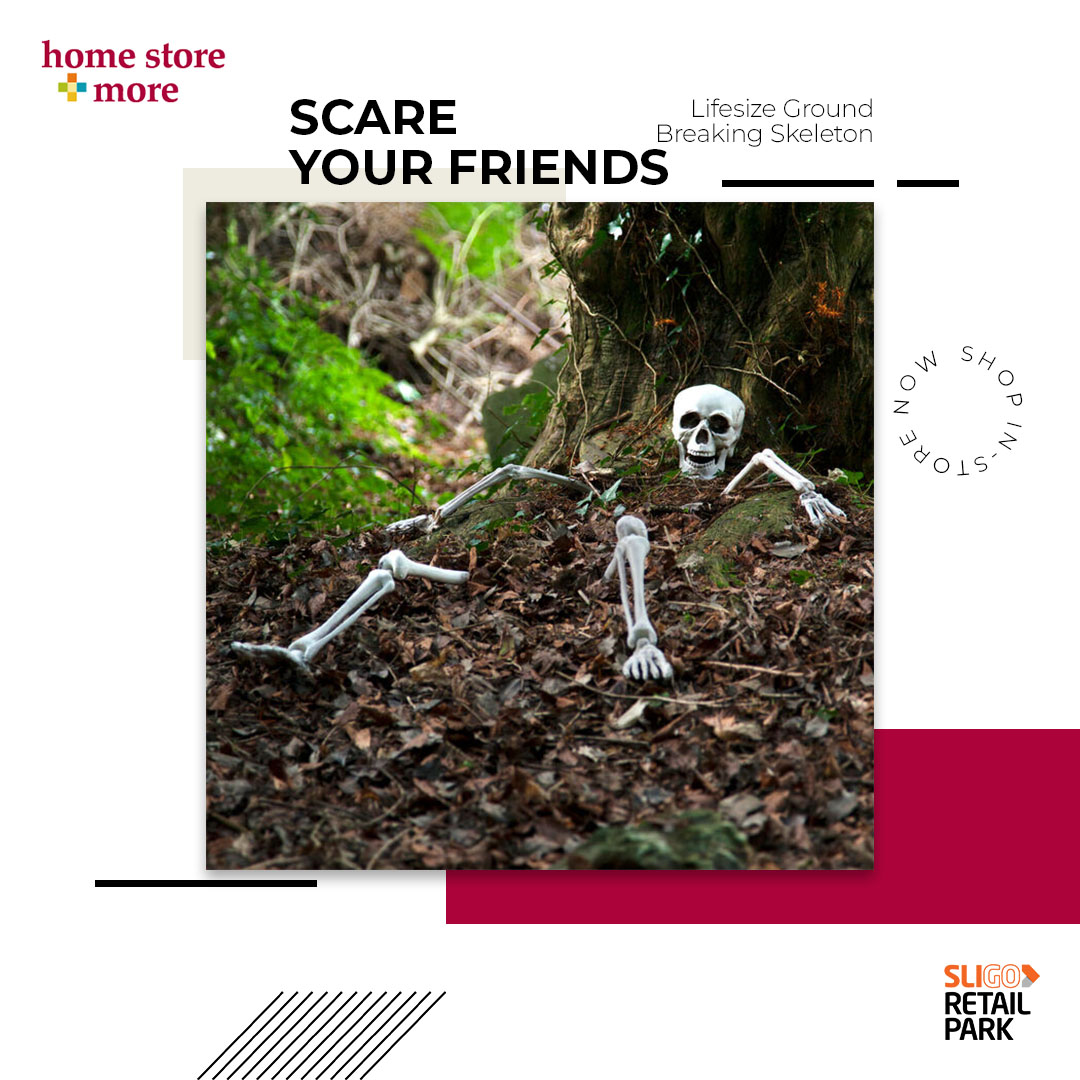 Have a Spooktacular Halloween by decorating your garden with the Life-size Ground Breaking Skeleton from Home Store + More at Sligo Retail Park.
Scare your friends and family by give 'em pumpkin to talk about.
This life-sized skeleton appears to be emerging from the ground. Perfect for creating a spooky ambience.
Creep it real by providing a terrifying scare with the fang-tastic range of Halloween decorations.
Visit us today in-store and remember to stay tuned to our Facebook page and Instagram for upcoming promotions and events.