We are looking for Sligo's local hero!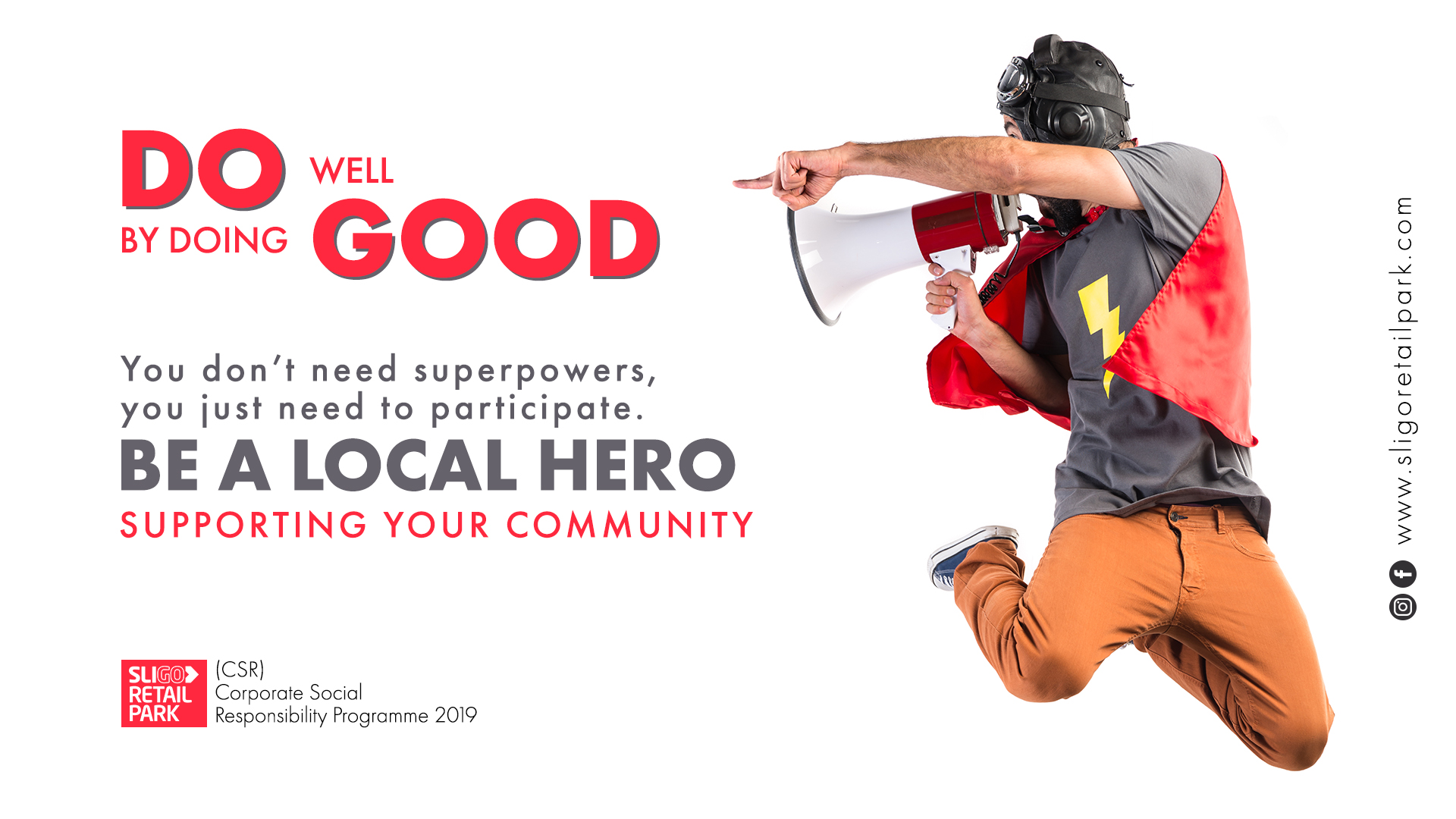 Do you know someone that is currently helping to improve the local community? If you are that person or know the perfect candidate, we want to hear from you!
Sligo Retail Park wants to help with a €1,000 prize to support their valuable work in the community. As part of our commitment to social responsibility, we're looking for the town's most deserving community person/group.
We will be naming one group as the Sligo Retail Park Local Hero, and the winner will receive a prize of €1,000 towards their worthy cause.
To apply please fill-in the form in this link
Entries will close on May 30th. The winner will be announced on June 10th.