Maxi Zoo will open their first ever store in Sligo on September 9th. The grand opening at Sligo Retail Park will start at 9 am with a 20% OFF EVERYTHING for 4 days.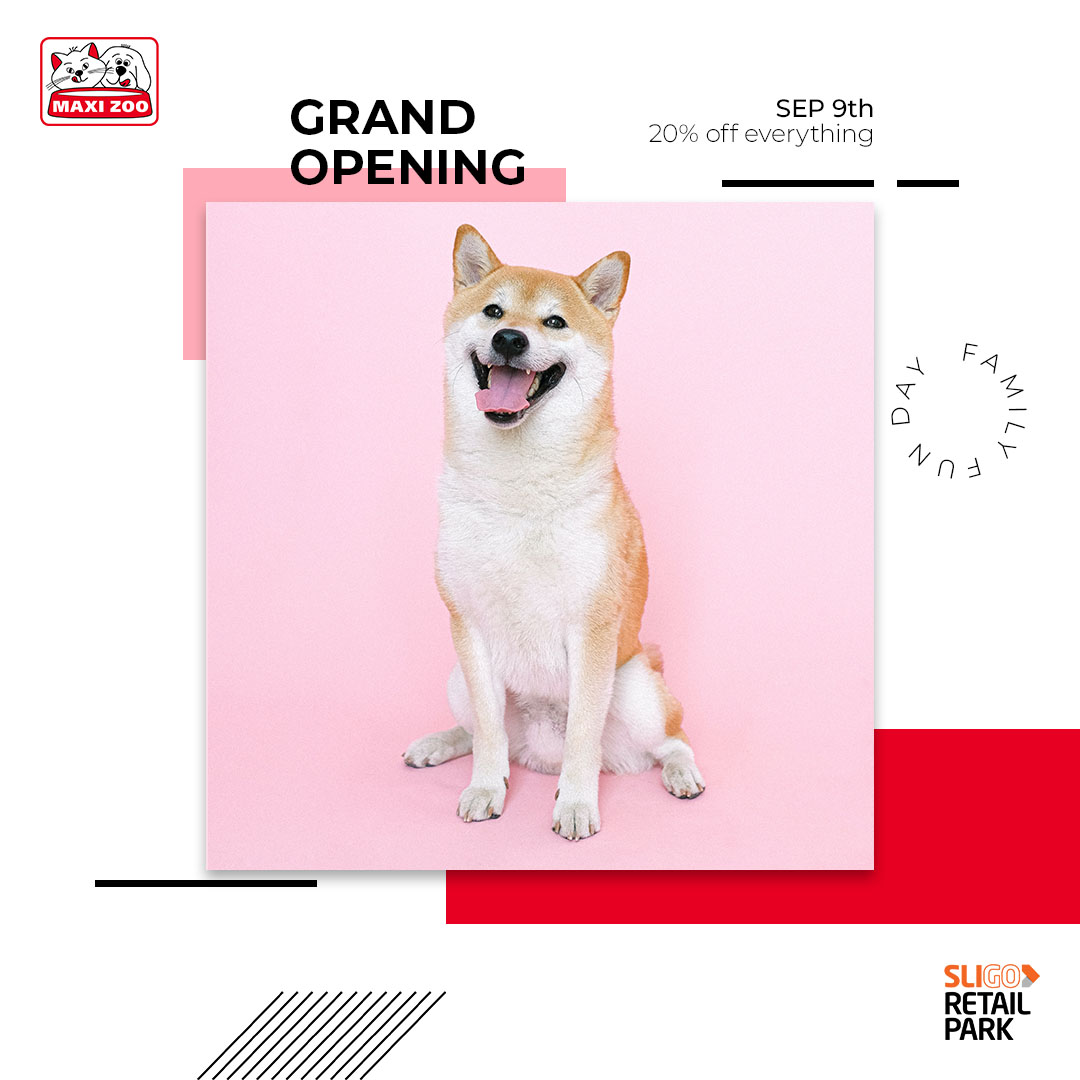 The new Maxi Zoo store is over 7,000 sq. ft and will stock an extensive range of product for your pet. The store will be the 21st store in Ireland and it will create 15 new Jobs.
Keeping the celebration, on 11th September customer can join Maxi Zoo store on a Family Fun Day. From 12 to 3 pm bring your pet to the store for the Maxi Zoo Photobooth.
Don't forget to like our Facebook Page and follow us on Instagram for more promotions and upcoming events.