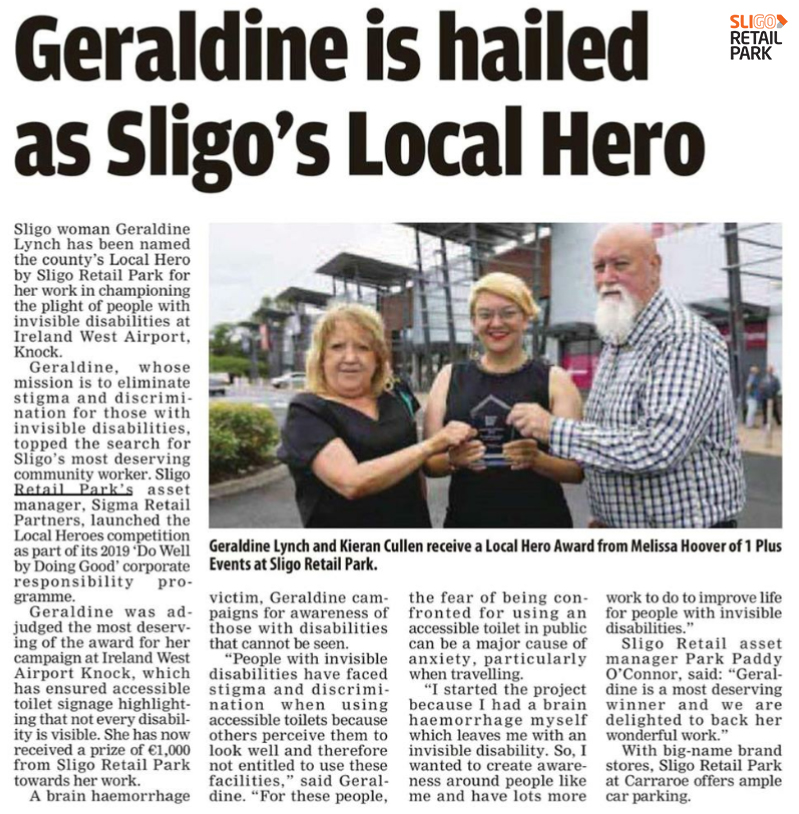 We're proud to present Geraldine Lynch €1,000 on winning our Local Hero Campaign. She initiated the Invisible Disability Awareness Campaign. Invisible disabilities or hidden disabilities are defined as disabilities that are not immediately apparent, such as brain injury, heart defects, lung disease, Chron's disease and bi-polar depression.
Geraldine told us, "Because of the nature of hidden disability, there is very little awareness in the community of these conditions… It wasn't until it happened to me that I really understood… I wanted to see change. I wanted recognition for those who's disabilities are not visible, and I'm only just getting started!"
Congrats and thank you for your dedication for the community. You are all Sligo Local Heroes! 
Check our Facebook and Instagram for more info and future events.