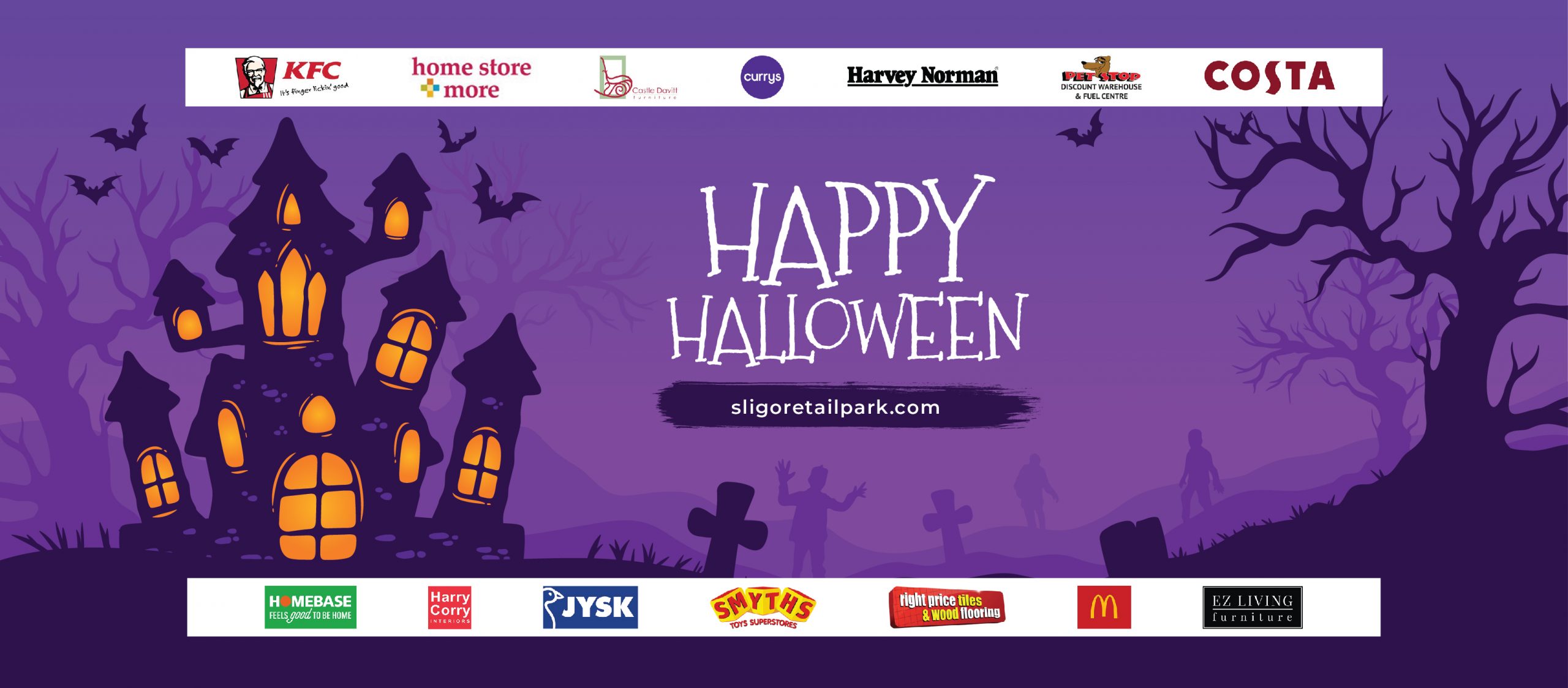 Halloween only rolls around once each year, but it can be celebrated for the entire month through store-bought or last-minute Halloween costumes. it's time to break out the pumpkin, spice everything and lean into a spooky, funny, happy Halloween mood.
Sligo Retail Park wishes all our customers and staff a wonderful Halloween day. May the spirits, witches, and goblins grant all your wishes!
Happy Halloween to you all.
Stay tuned to our Facebook page, and don't forget to follow us on Instagram for more promotions and upcoming events.