The Eloise bistro set from Homebase store in Sligo Retail Park is the more intimate choice for casual small garden relaxation.
This set is ideal for smaller gardens, or simply creating a small area of the garden an inviting space for two.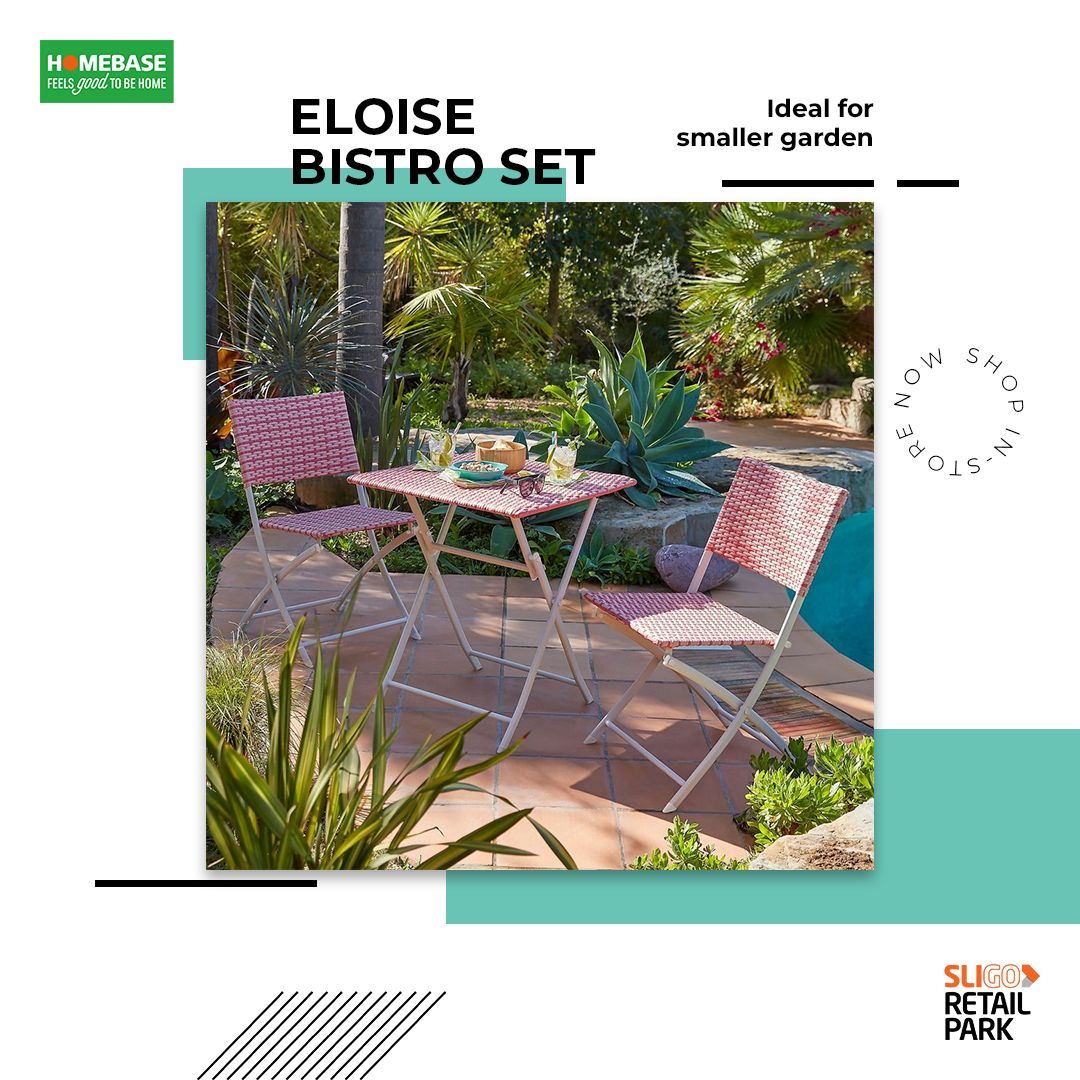 There is not a more perfect idea than escaping to a quiet space in the garden and welcoming the morning summer sun with your companion. Visit us in-store or shop online here.
Don't forget to Like our Facebook page and follow us on Instagram for Upcoming events.