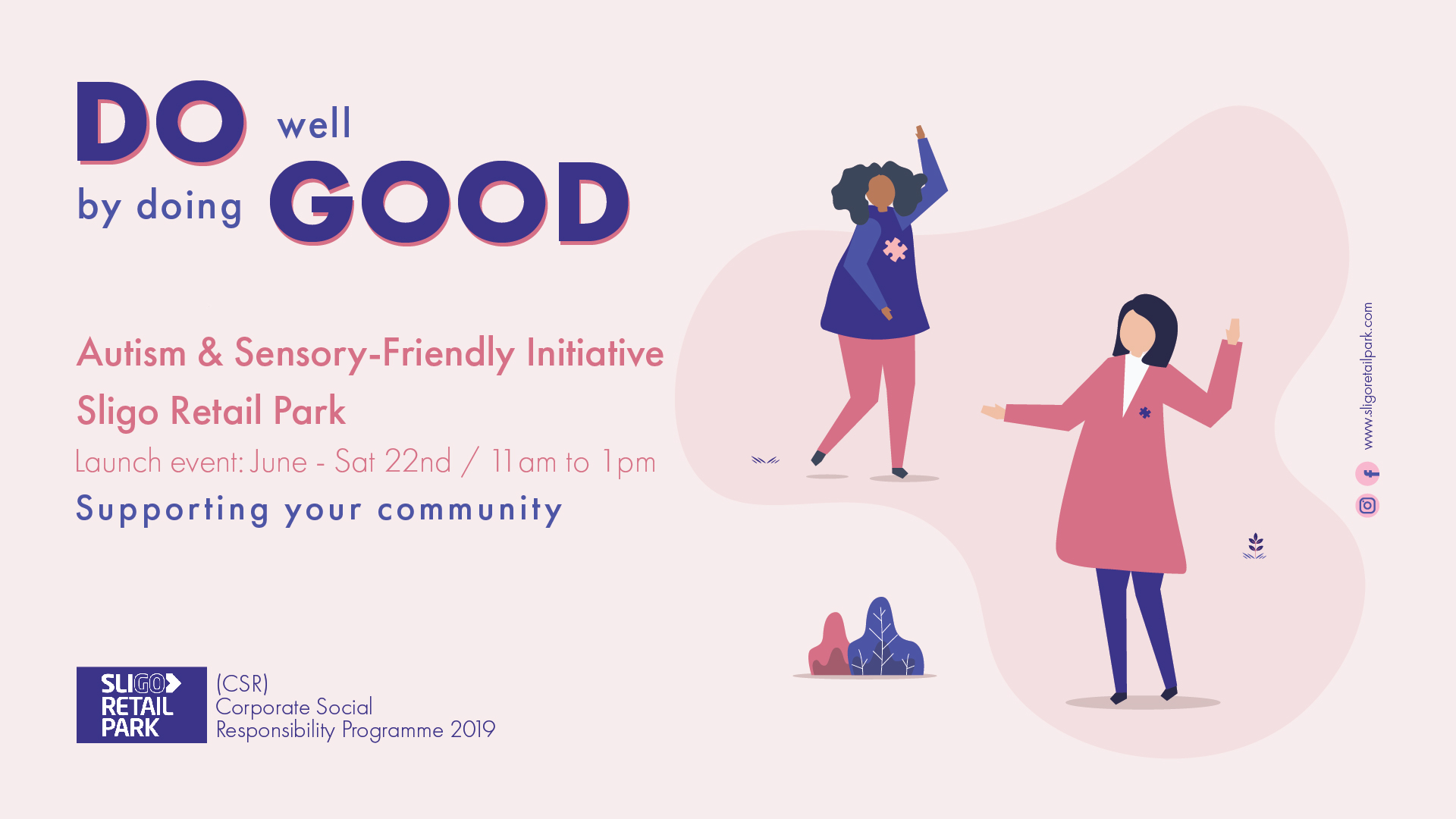 We are happy to announce the launch of The Autism & Sensory-Friendly Initiative at Sligo Retail Park, on Saturday the 22nd from 11 am – 1 pm.
Autism is an invisible disability which affects an estimated 1 in 59 people. Autism is made up of challenges with regard to social skills, repetitive behaviours, speech, and nonverbal communication. Many autistic people also have sensory issues, and these can include aversions to certain lights or sounds.
Trips to shops can be stressful for autistic adults and children, and they can be overwhelmed by sensory experiences.
In an effort to provide a sensory-friendly shopping experience, and make visits to the Retail Park easier for autistic and other sensory affected people, all the stores will have shopping caps available on request.
These caps block out the light and also helps the staff to identify those people who may need assistance.
Working closely with stores, we will provide advice to store staff and develop inclusive activities such as "quiet shopping hours" to facilitate visits and improve the customer experience.
On the launch day, all stores will provide a quiet hour between 12 pm – 3 pm.
We hope to see you on the day and help us to support your community!
Let's all "Do Well by Doing Good"!